a Napkirálynő
(1900 - 1995)
Szülőhazájában, Magyarországon kevesen ismerik, az USA-ban, ahol élete javát töltötte, "Sun Queen"-ként emlegetik. Talán legismertebb szabadalma az első, szoláris fűtési rendszerrel működő "napház".
Telkes Mária 1900. december 12-én született Budapesten. Édesapja Telkes Aladár bankigazgató. Nyolc testvére közül ő volt a legidősebb. Elemi iskoláit az angolkisasszonyoknál, majd a Sophianum katolikus leánygimnáziumban végezte, mindvégig jeles eredménnyel. 1920-ban iratkozott be a budapesti tudományegyetemre.
Matematika-fizika szakon végzett, majd Ribáry István fizikus professzor mellett dolgozott asszisztensként és szerzett doktori fokozatot. 1924-ben látogatott el hozzájuk nagybátyja, Ludwig Ernő, aki Clevelandben volt konzul. Ez a találkozás fordulatot hozott Telkes Mária életében: nagybátyja hívásának eleget téve Amerikába költözött.
1925-ben a clevelandi Biofizikai Intézet kutatólaboratóriumában kezdte meg munkásságát. Az intézetben az agysejtek sugárzását kutatták. Telkes Mária egy elektromos fényképezőgépet készített, amellyel meg tudták mérni az agysejtek infravörös sugarait.
1939-ben Bostonba költözött, ahol a Massachusetts Institute of Technology (MIT) tanáraként és kutatójaként folytatta pályafutását. Főként a napenergia felhasználási lehetőségeit vizsgálta. A Dover Sun House tervezésével kapcsolódott be a Solar Energy Research Projectbe, amelyet az amerikai iparmágnás, Godfrey Lowell Cabot finanszírozott. A Cabot által felajánlott 650 ezer dollárból hat kísérleti napház épült föl. Telkes Mária 1940-ben a kutatócsoport vezetője lett. Az ő nevéhez fűződik az a felfedezés, hogyan lehet kémiai eljárással tárolni a napenergiát.
Telkes Mária a napenergia hasznosítására számos szabadalmat jelentett be. A legsikeresebb találmánya az amerikai hadsereg számára kifejlesztett, napenergiával működő tengervíz-sótalanító berendezés volt. Ezzel sok szerencsétlenül járt, gépével a tengerbe zuhant, de a zuhanást túlélő pilóta életét mentette meg, mivel megoldotta ivóvíz ellátásukat. Bejelentett szabadalma egy felfújható, napenergiával működő berendezésre vonatkozott, amely napi egy liter víz lepárlására volt alkalmas. A szabadalmat sorozatgyártás követte: a második világháborúban minden pilóta felszerelésében helyet kapott az általa kifejlesztetett életmentő berendezés.
Tervezett ezenkívül egy napenergiával működő hússütőt is, amely különösen Indiában vált népszerűvé, ahol magas a napsütéses órák száma. A találmány sikerét ebben az esetben is az egyszerű működési elv és a készülék alacsony ára szavatolta.
Több mint száz tudományos publikációja jelent meg, 39 szabadalom fűződik a nevéhez (az utolsót 90 éves korában jegyezték be), 12 nemzetközi kitüntetést kapott (köztük az Amerikai Tudományos és Kutatás-fejlesztési Hivatal díját). Egyetemi oktatóként, később nagyvállalatok tanácsadójaként is tevékenykedett, részt vett több államilag támogatott tengerészeti és űrkutatási programban. A napenergia hasznosításában elért kutatási eredményeinek jelentősége az 1970-es évek olajválsága óta csak növekedett.
1995-ben tért haza Magyarországra. Még ebben az évben, 95 éves korában hunyt el Budapesten.
Postumus kapta a kitüntetést: Gábor Dénes fizikussal együtt 2012-ben beválasztották a Feltalálók Nemzeti Dicsőségcsarnokába (National Inventors Hall of Fame). Erről honlapunkon is hírt adtunk.
Forrás: Rédey Soma: Telkes Mária - az ismeretlen Napkirálynő. termeszetvilaga.hu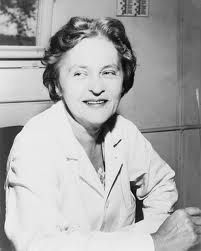 Telkes Mária arcképe