The organizational structure of the Hungarian Intellectual Property Office (HIPO) is described by the organigram below.
The names and positions of HIPO's appointed managers are available here.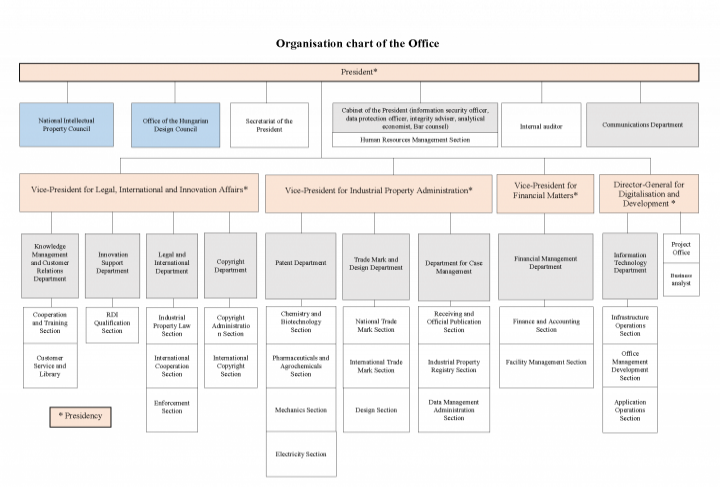 (By clicking in the organigram, the picture can be magnified.)
The Chief Press Officer belongs directly under the President of HIPO.
ISO Quality Management, Head of Information Security, Integrity Adviser, Data Protection Officer, Website and Intranet Editorial Office operate within the Cabinet of the President.