Design lecture
Lecture by Zuzanna Skalska for the occasion of the World Industrial Design Day
29th June 2012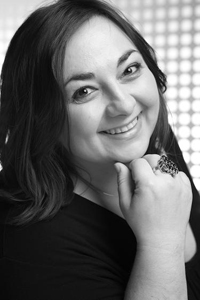 On June 29th 2012 Hungary is joining many countries worldwide in celebrating the World Industrial Design Day for the fifth time. For this special occasion the Hungarian Design Council and Forum Hungaricum invited Zuzanna Skalska trend researcher and strategist, a key actor of the European design scene to hold a presentation that is also the preliminary event of Budapest Design Week. In addition to presenting international design trends, Zuzanna Skalska will also discuss Slow Design, the focal topic of Budapest Design Week this year.
time: June 29th 2012, 10:00 a.m.
location: Design Terminal, Budapest 5th district, Erzsébet Square 13
The presentation is held in English with Hungarian interpratation available. Participation is free of charge, registration is obligatory. Please send your registration before June 25th 2012 to the following e-mail address: mfti [169] hipo [961] gov [961] hu 
Born in Warsaw, Poland, Zuzanna Skalska has been living in The Netherlands since 1991 where she studied at the Design Academy Eindhoven and the Royal Academy of Fine Art & Design in Den Bosch. After graduation Zuzanna began her career as a Sensorial Trend Analyst at the Strategic Design Department of Philips Design in Eindhoven. In 2001, she joined VanBerlo - the largest design consultancy in the Netherlands, where she is responsible for ongoing trend research across a wide spectrum of industries. In her work, Zuzanna visits more than 25 international professional and most influential trade fairs, each year. In addition to the numerous seminars and lectures she gives, Zuzanna is also often invited to deliver keynote addresses all over the world. In 2004, Zuzanna joined the board of management of Dutch Design Week Eindhoven and in 2011 took up a position on the advisory board of Design Cooperation Brainport.
The World Industrial Design Day was first announced by Icsid (International Council of Societies of Industrial Design) on June 29th 2007 to celebrate its 50th anniversary. It invites designers and design enthusiasts from around the globe to spread awareness about the importance of design among members of the profession, as well as the wide public.
Budapest Design Week is taking place for the ninth time between September 28th and October 7th 2012. Organised with close to 300 cooperating partners and attracting 60 thousand visitors year after year, the slogan of the program series this year is Slow Design, thus the designfest focuses on the so-called "Slow Movements" that induce more considerate consumption in the hope of a better life quality, a more content and composed living, in the hope of economic, social and cultural sustainability. The concept of Slow Design took root in the design profession a decade ago; above all it refers to a democratic and holistic approach to designing, by taking the entire life-cycle of objects into consideration it is a responsible and conscious design practice focusing on the long-term impacts of design, it believes in sustainable development, in regionalism and cultural diversity, in local values and uniqueness.